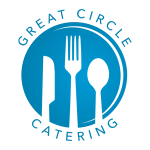 Great Circle Catering
Our subsidiary, Great Circle Catering, is looking to welcome a cook who can work independently and be responsible for crafting delicious and nutritious scratch made soups and salads on a daily basis at the food court on Pease.  This is a Monday-Friday position, with NO Weekends, NO Evenings, and NO Holidays!
DUTIES AND RESPONSIBILITIES
Prepare scratch-made soups on a daily basis
Maintain inventories, place food and food related orders
Exhibit impeccable sanitation and food safety practices
Customer Service
Interact with and maintain excellent relationships with vendors and customers
REQUIRED SKILLS/ABILITIES
High school diploma or GED.
Proven customer service experience.
Exceptional interpersonal skills.
Is, or has the ability to be, Serve Safe Certified
Excellent time management and organizational skills.
Ability to remain calm and courteous under pressure.
Ability to work independently and problem solve
Good attention to detail.
A proven record of dependability
Excellent verbal communication.
Valid Driver's License.
Reliable transportation.
Must pass the FAA and Homeland Security background checks as well as complete a pre-employment drug screening.
PHYSICAL REQUIREMENTS
Ability to lift 50+ lbs
Ability to stand for long periods of time
BENEFITS (for FT employees)
8 paid holidays
Medical
Vision
HSA
401k
Life insurance
Short-term disability coverage
Vacation
Sick time
Port City Air, and its subsidiaries, is an Equal Opportunity Employer. All qualified applicants will receive consideration for employment without regard to race, color, religion, sex, sexual orientation, gender identity, national origin, disability, or status as a protected veteran or any other characteristics protected by local, state, or federal laws, rules, or regulations. For more information visit https://www.dol.gov/sites/dolgov/files/ofccp/regs/compliance/posters/pdf/eeopost.pdf