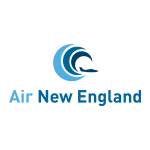 Air New England
Job Type: Full-time
Come join our team at an established and growing Part 135 flight operation based in Portsmouth, NH. Our current fleet consist of a King Air 90 and two Beechcraft Baron 58s. Safety above all else is the company core value followed closely by exceptional customer service, unwavering professionalism and commitment to a teamwork-centric model. The ideal candidate utilizes leadership skills to best position our company for continued growth and success.
Responsibilities
· Act as Pilot in Command and occasional SIC in the company's fleet of aircraft
· Plan, execute, and manage domestic and international trips as PIC, leading the flight crew
· Perform to the highest standards and comply with regulations, aircraft manufacturer limitations and guidance, and company policies and procedures
· Administrative duties as necessary
Ultimately, we are looking for a flexible, dynamic, motivated individual interested in becoming a long-term member of our team who enjoys being home most every night. Possible opportunities exist for single engine (Cirrus type) pilots as well as VLJ (Mustang type) pilots.
Ideal Flight Requirements:
1500 Total Hours Minimum
500 Hours Cross-Country
100 Hours Night Cross-Country
100 Hours Combined Hood, IMC * Must be IFR current
200 Hours Multi-Engine
200 Turboprop Hours Minimum
Second-Class Medical
Commercial Certificate with Instrument (ATP is Preferred)
Multi-Engine and Single-Engine Ratings
Must work well with a team
Must be Customer Service driven
Willing to explore reduced flight requirements for the right individual assuming insurance approval.