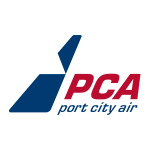 Port City Air
POSITION SCOPE
The Aircraft Avionics Technician is responsible for installation, maintenance and repair of aircraft avionics equipment in accordance with Port City Air repair station manual, manufacturer's manuals, and FAA regulations.
DUTIES AND RESPONSIBILITIES
Installation, inspection, maintenance, and repairs of avionics equipment
Inspections and maintenance on GA aircraft, corporate aircraft, and occasional line maintenance on Airbus, Boeing, MD, etc. airliners as required is preferred.
Must be self-motivated and have the ability to lead and complete assigned projects with minimal supervision.
Aircraft wiring, pitot static system maintenance.
System troubleshooting.
VFR/IFR Certifications.
Installation and service of the latest Avionics Products.
Customer interaction and quoting skills.
Field work as needed.
Other duties as assigned.
REQUIRED SKILLS/ABILITIES
Minimum 3 Years prior experience.
Factory schooling, prior corporate, or GA experience preferred.
Thorough understanding of aircraft avionics systems, installations, repair and maintenance.
Must possess a working knowledge of various manufacturers products including Garmin, Aspen, Avidyne, BendixKing, L3, S–TEC, Insight, JPI, MidContinent, and more.
Ability to understand and interpret aircraft technical data.
Ability to achieve established goals by working with others as part of a team, including working with/in other departments (Reciprocating, Turbine, and Avionics) as manpower requires.
Good attention to detail.
Excellent written and verbal communication.
Valid Driver's License.
Reliable transportation.
Must pass the FAA and Homeland Security background checks as well as complete a pre-employment drug screening.
PHYSICAL REQUIREMENTS
Must be physically capable of ascending/descending a ladder
Must be physically capable of maneuvering into tight spots/positions
Must be physically capable of lifting 50+ lbs
BENEFITS For FT Employees
8 paid holidays
Anthem medical (includes vision)
HSA
401k after 90 days of employment
$15,000 company paid life insurance
Company paid short-term disability coverage
80 hours paid vacation, accrued weekly at 1.53 hours per week
Up to 56 hours of sick time. One (1) hour of sick time to be accrued every thirty (30) hours worked.