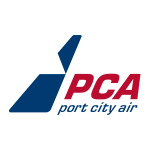 Port City Air
Port City Air is a bustling Fixed Base Operator and Maintenance and Repair Facility located at Pease International Tradeport in beautiful Portsmouth, New Hampshire. Due to some amazing growth, we are seeking full time and part-time individuals who value hard work, respect for all people, and who work well in a team based environment. We're looking for motivated individuals to join our family in a variety of exciting roles that will give you a front row seat to experience nearly every kind of operation the aviation industry has to offer.
Port City Air, a busy FBO/Maintenance and Repair facility at Pease International Tradeport in beautiful Portsmouth, NH is seeking a full-time experienced A&P Technician to maintain GA Aircraft under a part 145 Repair Station.
The Technician will be responsible for maintenance and repair of airframe and powerplant components, annual inspections, Airframe repairs, STC installation and alterations in accordance with Port City Air & Manufacturer's Manuals, including Federal Aviation Regulations.
Must be a self-motivator and have the ability to lead and complete assigned projects with minimal supervision.
Job Requirements
Hold a valid FAA Airframe & PowerPlant certificate, IA would be a plus.
Prior GA experience working with Cessna, Piper, Beech, Mooney, etc.
Must be well versed with single and twin reciprocating airframes which include: annual & 100-hour inspections, repairs alteration and STC installations of various types.
Must understand maintenance, parts manuals and FAA regulations.
Must have their own tools.
Minimum 5 years prior experience.
Successful Candidates must pass the FAA and Homeland Security background checks as well as complete a pre-employment drug screening.
Valid Driver's License.
Reliable transportation.