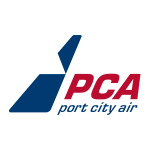 Port City Air
POSITION SCOPE
The Jet Maintenance/AOG Supervisor provides oversight to assigned technicians and leads the aircraft maintenance activities assigned by senior management.  This supervisory role is responsible for the safe and efficient execution of aircraft maintenance in accordance with the Port City Air Repair Station manual, manufacturer's manuals, and FAA regulations.  This position provides support for customer jet aircraft, including locally based corporate aircraft, transient aircraft, and PSM commercial service aircraft.  The Jet Maintenance/AOG Supervisor will provide supervision and lead the PCA Mobile Repair Team supporting AOG events in the Northeastern United States.  The ideal candidate will have a background in performing maintenance and managing teams on various models of corporate aircraft (Bombardier, Falcon, Hawker, Gulfstream, Citation, Embraer, etc.) with strong aircraft systems knowledge and a comprehensive understanding of FAA regulations.
DUTIES AND RESPONSIBILITIES
Perform and supervise aircraft maintenance and service.
Directly supervise performance of assigned technicians.
Coordinate and approve time off for assigned staff.
Administer employee evaluations.
Provide input and recommendations for department staffing, training, and tooling requirements.
Manage efficiency of labor for assigned technicians.
Control response times and capabilities of PCA Mobile Repair Team.
Promote safety throughout organization.
Report safety deficiencies and production inefficiencies to senior management.
Perform other related duties as required.
REQUIRED SKILLS/ABILITIES
5+ years of turbine aircraft maintenance experience
A&P Certification
The ability to clearly communicate in the English language (written and verbal)
Experience working Part 145, 135, AOG
Basic computer skills and experience with electronic manuals
Experience with Corridor Software preferred
2+ years in a supervisory role responsible for leading aircraft inspections and personnel
Sound working knowledge and understanding of FARs
Must possess a valid driver's license
Ability to effectively communicate with management, technicians, and customers
Ability to lead and complete assigned projects with minimal supervision
Completion of factory schools for relevant aircraft preferred
Must pass the FAA and Homeland Security background checks as well as complete a pre-employment drug screening.
PHYSICAL REQUIREMENTS
Must be able to stand, lie, and kneel in awkward positions and spaces for extended periods.
Must be able to perform work on ladders or work stands.
Must be able to lift and pull objects weighing up to 70 pounds at a time.
Manual dexterity and physical strength necessary to operate tools.
Must have visual acuity to inspect equipment and identify defects.
Must have necessary hearing ability to test sounds and identify functioning level of aircraft.
BENEFITS For FT Employees
8 paid holidays
Anthem medical (includes vision)
HSA
401k after 90 days of employment
$15,000 company paid life insurance
Company paid short-term disability coverage
80 hours paid vacation, accrued weekly at 1.53 hours per week
Up to 56 hours of sick time. One (1) hour of sick time to be accrued every thirty (30) hours worked.