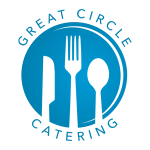 Port City Air
Great Circle Catering is a subsidiary of Port City Air and the Seacoast area's premier full-service caterer for personal or corporate events including weddings, summer BBQs, holiday parties, in-flight meals, and more.
GCC has many off-site locations as well including a few mobile food trucks, the Southend Yacht Club, and the Airside Café and What-A-Crock.
GCC is adding an Operations Manager who will be responsible for assisting the Manager/Executive Chef in the effective management of staff and delivery of catering services.
DUTIES AND RESPONSIBILITIES
Direct the food preparation process and delegate tasks
Prepare high quality dishes
Assist the Executive Chef in creating menu items, recipes and develop dishes
Supervise, motivate and work closely with staff at all levels
Responsible for food hygiene practices
Ensure food quality and standards are maintained for all dishes created
Assist with determining food inventory needs, stocking and ordering
Ensure the kitchen meets all regulations including sanitary and food safety guidelines
Other duties as assigned.
REQUIRED SKILLS/ABILITIES
Experience managing in a high-volume catering, fine-dining catering and/or equivalent banquet events.
Proven customer service experience.
Excellent written and verbal communication.
Exceptional interpersonal skills.
Excellent time management and organizational skills.
Ability to remain calm and courteous under pressure.
Great attention to detail.
Knowledge of food safety standards, quality and presentation.
ServSafe or Food Handling Certification a plus.
Valid Driver's License.
Reliable transportation.
Must pass the FAA and Homeland Security background checks as well as complete a pre-employment drug screening.
PHYSICAL REQUIREMENTS
Ability to lift 50+ lbs
Ability to stand for long periods of time
Ability to work outdoors in all weather conditions.
BENEFITS For FT Employees
8 paid holidays
Anthem medical (includes vision)
HSA
401k after 90 days of employment
$15,000 company paid life insurance
Company paid short-term disability coverage
80 hours paid vacation, accrued weekly at 1.53 hours per week
Up to 56 hours of sick time. One (1) hour of sick time to be accrued every thirty (30) hours worked.