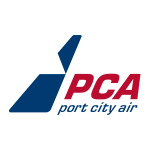 Port City Air
We are currently looking to add to our Line Team.
1st shift = 5am-1pm
2nd shift – 1pm – 9pm
3rd shift = 9pm – 5am
Ability to work weekends is a must
POSITION SCOPE
The Line Technician provides ground service for aircraft of any size, day-to-day housekeeping and grounds-keeping for our facilities.
DUTIES AND RESPONSIBILITIES
Customer service
Anticipating customer needs
Marshaling the aircraft to the parking area
Refueling the plane
Servicing the water systems and ground power units
Towing and deicing the plane
Perform the day-to-day housekeeping and grounds keeping for a wide range of airport facilities
Working safely with various types of equipment
REQUIRED SKILLS/ABILITIES
High school diploma or GED.
Previous aviation experience helpful but not necessary.
Exceptional interpersonal skills.
Excellent time management and organizational skills.
Physically capable of safely working with and around various types of equipment while outside in all types of weather, day or night.
Ability to remain calm and courteous under pressure.
Ability to work a flexible schedule as we are a 24/7/365 operation.
Good attention to detail.
Excellent written and verbal communication.
Valid Driver's License.
Reliable transportation.
Must pass the FAA and Homeland Security background checks as well as complete a pre-employment drug screening.
PHYSICAL REQUIREMENTS
Ability to lift 50+ lbs
Ability to ascend/descend a ladder
Ability to bend, kneel, push, pull
Ability to stand for long periods of time
BENEFITS (for FT employees)
8 paid holidays
Medical
Vision
HSA
401k
Life insurance
Short-term disability coverage
Vacation time
Paid sick time