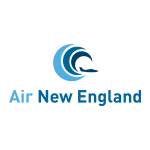 Air New England
POSITION SCOPE
This Operations Administrator is responsible for providing customer service and administration support for Operations.
DUTIES AND RESPONSIBILITIES
Provides customer service
Works directly with Operations for administrative support.
Ensures compliance with all international, federal, state and company policies and practices.
Ensures the safety and security of employees and customers.
Ensures requests are responded to 24/7 while monitoring email, phone and text continuously.
Research estimate requests to accurately reflect itinerary (FBO fees, Fuel stops, overnights, luggage, weight and balance, passenger specifics- name, dob, approx. weight. etc)
Enters flight information into the system and distributes information to the appropriate departments.
Communicates with third party vendors.
Arranges for afterhours FBO service, ground transportation, hotels, ferries, hanger, catering etc.
Ensures all flight needs are provided (including COVID PPE)
Other duties as assigned
REQUIRED SKILLS/ABILITIES
High school diploma or equivalent.
Exemplary organizational and communication skills.
Above average computer knowledge a must.
Experience with Windows, Office Products, and the Internet.
Aviation experience preferred (such as a dispatcher or retired pilot) BUT non aviation professionals with managerial experience are encouraged to apply.
Must have a customer-driven, safety-first mindset.
Team focused and positive attitude.
Ability to work some nights and weekends during busy summer operations.
Leadership skills with a commitment to work with a close-knit group of professionals.
Growth into managerial opportunities may exist for the right individual.
Exceptional interpersonal skills.
Good attention to detail.
Excellent time management and organizational skills.
Patience and excellent listening skills a must.
Ability to remain calm and courteous under pressure.
Ability to work a flexible schedule as we are a 24/7/365 operation.
Excellent written and verbal communication.
Valid Driver's License.
Reliable transportation.
Subject to routine drug and alcohol screenings.
Must pass the FAA and Homeland Security background checks as well as complete a pre-employment drug screening.
PHYSICAL REQUIREMENTS
Must be physically capable of safely working with and around various types of equipment
Must be physically capable of lifting 25+ lbs overhead.
Must be physically capable of sitting or standing for long periods.
BENEFITS For FT Employees
8 paid holidays
Anthem medical (includes vision)
HSA
401k after 90 days of employment
$15,000 company paid life insurance
Company paid short-term disability coverage
80 hours paid vacation, accrued weekly at 1.53 hours per week
Up to 56 hours of sick time. One (1) hour of sick time to be accrued every thirty (30) hours worked.
BENEFITS For PT Employees
Up to 56 hours of sick time. One (1) hour of sick time to be accrued every thirty (30) hours worked.